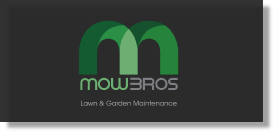 © 2015 Mow Bros Lawn and Garden Maintenance - All rights reserved. ABN 32 769 708 021

"Thank you. You did an awesome job! Very happy with your work." Tim, Surrey Hills.

"Paul McCasker and Mow Bros completed first class work at a competitive price in a short time frame. Despite being busy, Paul completed three days work in time for a family function. Where we previously had lawn, Paul built raised garden beds around the edge of the large back yard, filled it with soil, planted shrubs and trees and applied mulch. He was couteous and nothing was any trouble. Highly recommended." Stephen, Reservoir.

Paul was extremely professional, very fast, cleaned up really well, took the rubbish away and the price is okay. I am very satisfied. I would highly recommend and endorse Paul to any garden owner. Thank you."
Bridgette, Glen Huntly.

"Very responsive and prompt to my stated needs and did
exactly what he said he would do when he said he would do it."
Jan, Balwyn North

"Prompt, pleasant, hardworking - a big help." Alinta, Cotham.